Electronics & Instrumentation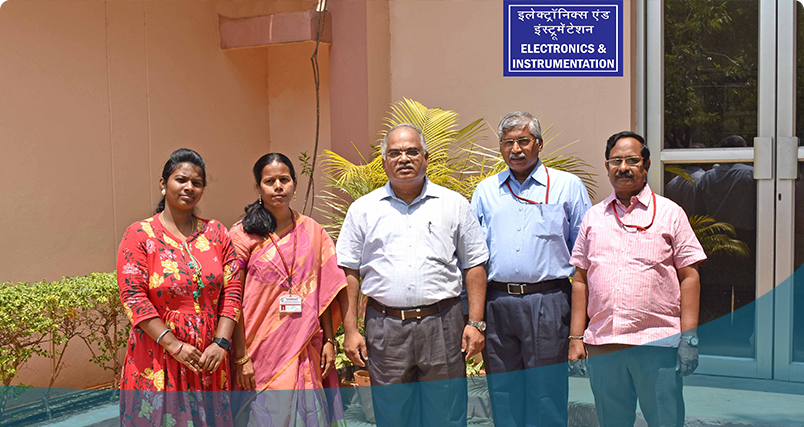 Objective/Activities of the centre:
Identify and procure test and measuring equipment, components and tools necessary for carrying out the servicing of all types of electronic equipment, particularly those used in a materials organization.
Take an active part in the installation and commissioning of major industrial process control and analytical equipment that includes

Different types of LASER systems
Chillers
CNC and ROBO Systems
Detonation Spray Coating systems
EBPVD, SPPS, CVDZnS, HIP, Atomiser, Flame Spray Pyrolysis
High temperature Furnaces etc.

Also familiar with interfacing of main systems with subsystems as required by the users.
Carry out the servicing of equipment already installed in ARCI. Troubleshooting requires an in depth study of the sub systems and electronics involved .One of the major activities of this Group has been troubleshooting of major equipment especially imported ones, where the Documentation has been more often than not incomplete for carrying out servicing. The group has been carrying out servicing of major imported equipments, without undergoing any training at the manufacturer's works.
Carry out modifications to available equipment in ARCI to extend their use, as and when the situation demands. Involving in the in house development of systems like Advanced DSC System, Automation of CNT system, Pulsed Electro Deposition, Cold Spray. Providing data logging solutions to most of the R&D projects.
Study imported equipment and be prepared to replace imported components with indigenously available ones, whenever required to reduce maintenance downtime.
Render advice to other sections for procurement of accessories and equipment.
Look after the technical aspects of the Telephone EPABX system and Stabilizers.
Telephones- Fresh tendering of telephones rate contract and placing of work orders
Looking after the AMC of Telephone works and complaints, Stabilizers and UPS
Looking after the AMC for APC, Emerson and DB Power make UPS
In-house maintenance of UPS below 1kVA.
Impart training to fresh Graduates in all aspects of electronics, as relevant to the activities of ARCI.
Render guidance to B Tech graduate students from local Universities for carrying out their experimental project work, without affecting our normal duties.
Render assistance to parties who have received technologies and equipment, developed at ARCI.