Centre for Automotive Energy Materials (CAEM)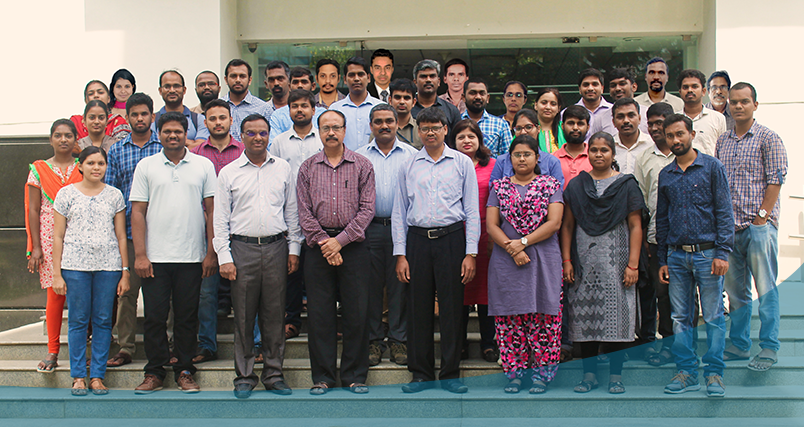 Centre for Automotive Energy Materials (CAEM) has been recently set up at Indian Institute of Technology (M) Research Park, Chennai with a focus to start major R&D programmes on Materials and Components Technology for Electric Vehicle (EV) / Hybrid Electric Vehicle (HEV) applications. The Centre is developing Li-ion battery for EVs/ HEVs by setting up Research facility for Lithium-ion cells and battery packs at pilot plant scale. Lithium-ion battery technology is projected to be the leapfrog technology for automotive sectors to provide stationary storage solutions to enable the effective use of renewable energy sources. Giant automobile manufacturers like Ashok Leyland are already engaged in the Manufacture of EV based on Lithium-ion batteries (LIB's) and CAEM has initiated the interactions to work closely with them to demonstrate ARCI's in-house Li-battery technology for EVs.
CAEM adopts two modes of approach in developing the Li-battery Technology: the first is to set up a state-of-the-art pilot scale facility and to establish the manufacturing technology with internationally known commercial electrode materials for the fabrication of Li-ion battery and the second is to indigenously develop the technology for producing the standard electrode materials/new materials, and test them for the charge/discharge characteristics. The optimized process or the Material Technology will be scaled up and tested in the Lithium-ion battery pilot plant facility set up at IITM- Research Park.
CAEM has also launched research programmes on developing high saturation soft magnets (Fe-P) and high coercivity rare earth permanent magnets (Nd-Fe-B, Sm-Fe-N) for EV motor applications The scientific and technological issues in developing the above magnets for high performance applications are addressed through close technical interaction with automotive industries. In addition to the above project mode missions on energy storage / saving materials, CAEM has initiated an in-house programme on development of Thermoelectric materials with high efficiency for auto exhaust heat conversion applications. For all the above activities, core competence is being built up for establishing the required facilities and human resources, so as to deliver the automotive technologies to the industries.