Centre for Engineered Coatings (CEC)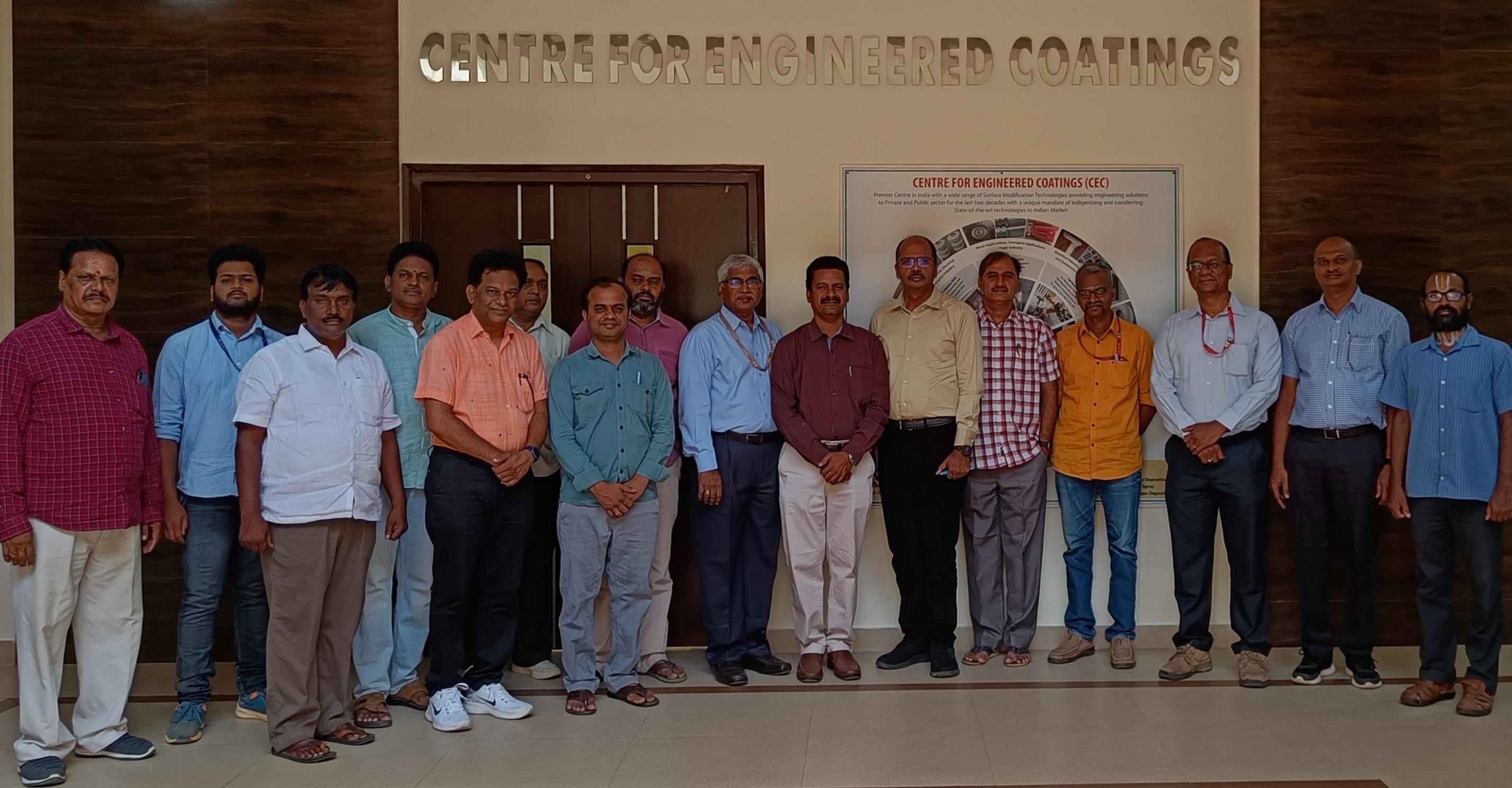 As far as the field of surface modification technologies are concerned, India has matured significantly in recent years. The conspicuous upward trend in the adoption of surface modification technologies by the Indian industry has also been catalysed by several initiatives taken by the Government of India's Department of Science & Technology (DST). ARCI scientists have played a prominent role in piloting these initiatives and the organization has consistently tried to identify coating technologies of national relevance and consciously pursue those that are unavailable elsewhere in the country.
Over the years, ARCI has successfully projected itself as a leader in the field of surface modification. ARCI's Centre for Engineered Coatings (CEC) has been engaged in developing a wide spectrum of appropriate surface modification technologies to assist the Indian industry in meeting the challenge of enhancing the durability and performance of components operating in adverse environments. The efforts of CEC have focused on eventually transferring relevant technologies to private entrepreneurs in a cost-effective manner.
Several coating technologies are being simultaneously pursued by the Centre for Engineered Coatings in an effort to offer a range of quality and cost to the potential user industries. Some of these have matured and already successfully transferred to the industry while yet other exciting technologies are presently on the anvil.
Some of the major coating technologies established at CEC:
Detonation spray coating
Cold spray coating
Axial Plasma Spray Coating
Activated Combustion high-velocity Air-Fuel Spray Coating
Solution precursor plasma spray coating
Electron beam physical vapour deposition
Cathodic arc physical vapour deposition
High Power Impulse Magnetron Sputtering (HiPIMS) facility
Micro arc oxidation
Pulsed electro-deposition coatings
Slurry coating facility
High temperature compliant sealant for metal-ceramic joining.
In-organic copper paint.